Email Bulletin 3/19/15 - Rules & Regs
3/20/2015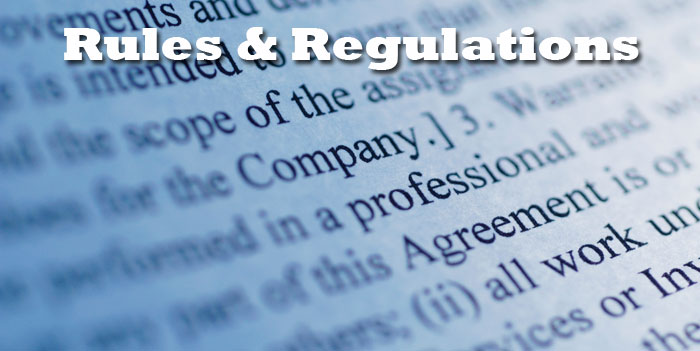 Covenants Committee Reminder
to All LVG Residents!
Do you have an approved Design Review Application
on file with the Covenants Committee for that exterior addition or change?
Dear LVG Residents,
Essentially, all changes, permanent or temporary, to the exterior appearance of a unit or lot are subject to the Design Review Application for review and approval by the Covenants Committee. The review process is not limited to major additions or alterations. It includes such minor items as changes in color and materials. Approval is also required when an existing item is to be removed. There are a number of exceptions to this otherwise inclusive review requirement. If you have any questions regarding an exterior addition or change, it would always be in your best interest to inquire first and submit a Design Review Application to the Covenants Committee prior to incurring a cost that may not be approved. For residents who may currently have an addition in place without prior Covenants approval, a Design Review Application may be requested for Covenants review in order to remain in place, for example, current landscape lighting without an approval on file, as verbal requests are not considered.
If there is any doubt as to whether or not a proposed exterior change is exempt from design review and approval, homeowners should first seek clarification from the Covenants Committee before proceeding with the improvement. If you have any questions or would like to request a Design Review Application, please email Kathryn Edwards at Kathryn@patriotpropertiesinc.com
The following list only pertains to some particular points that are common in the community and should not be considered as an all-inclusive representation of the LVG Design Guidelines. If you do not currently have a Covenants approval on file for the following, your lot may be in violation and subject to notice, removal, or a Design Review application requested for:
Exterior Decorative Objects: Approval is required for more than (2) flower planters placed in the front or side of lots. Approval is also required for use of planters that exceed 24" high x 24" wide x 24" deep each. Flower planters shall be continuously maintained with live, healthy, and attractive plants that are consistent with the aesthetics of the community.

Exterior Lighting: Landscape lighting located along a walkway or among shrubbery may be considered, for approval, so long as it does not distract from the overall appearance of the home. Applications for additional or replacement exterior lighting should include wattage, height of fixture above ground, location on property and a description of the fixture(s) and/or photograph or cut sheet from a catalogue.

Flagpoles, flags, banners: Flagpoles no longer than (6) feet in length, which are attached to the building at an angle, may be permitted. Free standing flag poles are prohibited. It is preferred that only commemorative or decorative banners, or the flag of (i) the United States, (ii) the Commonwealth of VA, (iii) any active branch of the US Armed Forces, or (iv) any military valor or service aware of the US be displayed. Any displayed banner or flag must remain in good repair and be removed/replaced at such time it becomes frayed, soiled, or damaged.

Garages: May not be converted from use as vehicle storage to another use without permission from the Covenants Committee. Any storage of bulk items or restricted vehicles stored in a garage must remain out of open view. If your garage door is left open and these items are visible, you may be subject to a violation.

Landscape Maintenance: Individual lot owners and condominium sub-associations are responsible for turf and landscape plant replacements on their properties. The Association maintains the overall landscape by mowing, trimming, mulching on individual and condo lots and irrigation for common areas, however, watering of turf and landscape and replacement of same if needed is the sole responsibility of the lot owner. Owners not maintaining their landscape and turf to acceptable standards may be found in violation and subject to all association enforcement procedures. Examples of unacceptable landscape and turf maintenance includes, but is not limited to, dead or dying vegetation, bare turf spots, tire ruts, and browning of turf.

Signs: No signs may be placed on a lot except LVG HOA approved real estate signs advertising a property for sale or rent.

Storm Doors: Full-view storm doors, defined as doors where the glass comprises at least 80 percent of the door surfaces, are permitted. Doors with decorative treatment, such as grills, are not permitted. Doors shall match the color of the home entrance door behind the storm door or the color of the house trim.
This list is not a representation of all LVG Design Guidelines listed in Policy Resolution No. 5, but is a short list of the most common points of interest for residents on a daily basis. If you have any questions please contact the Harper Clubhouse, 571-333-8180, to speak with Kathryn Edwards or email, Kathryn@patriotpropertiesinc.com

A good rule of thumb would be to submit the Design Review Application for Covenants approval for all exterior additions or changes considered. If you are subject to violation of the LVG Covenants, you will be notified by mail. Please take the necessary steps to comply with the rules and regulations as outlined in your LVG governing documents for the benefit of all residents. We appreciate your help and understanding and thank you in advance for your commitment to your community.

Thank you,

LVG Covenants Committee and Management



This is a Publication of LVG HOA